We were free, on our way home. Water spray floated in the air, lingering on my face. It felt so fresh. I closed my eyes and took a deep breath.
"What are you smiling about?"
A hand on my shoulder, movement in the air next to me.
"I'm just glad we're heading home."
I opened my eyes. Sara was looking out over the railing at the waves. Short black hair, a slight frown on her face, legs braced slightly as the boat rocked... She was stunning. To have gone through it all and come out with the ability to still look forward, standing up with such strength, made me love her all the more.
I cast a glance back at the coast. The palms waved gently at us, as though the beach was saying goodbye. I hoped it would stay this peaceful. I hoped they wouldn't realise we'd found a way to escape. If they did- A bump against my leg. A ball. Minny's child. One of the few children not taken by them. Minny's wife had been taken. Don't think about it. I reached down, grabbed the dirty cloth ball and tossed it back. A solemn looking child, I could only imagine how the terror of the past few years must have affected her.
It was getting dark and some clouds were starting to appear. It was time to start sorting out the rations and seeing what we were having for dinner. We were taking it in turns to prepare meals, divvying up the workload. Tonight Lara and Luc were in charge. Back on the beach, mealtimes were always hurried. Now, we had the time to prepare food the way we used to at home. We could pour our love, songs, thoughts and culture into our food. Our food could help us heal. At least, that's how I felt.
Lara and Luc were in the belly of the ship. Everyone was starting to make their way down. Altogether, there were 38 of us on this ship. We had a sister ship as well, with another 23 of our people who had fled the beach. They would be sitting down to dinner as well. It was a meal of fish, herbs and the few vegetables we had been able to bring along with us. As we all finished dinner, the children gathered together in a corner as Minny started to tell a bedtime story about our homeland. The adults all slept in a large area together. It made us feel safe, to be surrounded by so many others.

I woke up in the early morning, jerking myself out of Sara's embrace. The boat was rocking. It was moving so much. The storm outside was throwing us about like it intended to kill us. The children woke up and started crying. Sara looked at me with fear in her eyes and my heart broke that she should feel like that. My heart hammered in my chest, in my throat, it felt like it was catching, like I was swallowing it and choking on it at the same time.
"No". I whispered. "No, no." Not like this. We can't have escaped for it to end like this. "No!" The sound came from deep within, my heart pounded with it, my throat felt raw and everything around me stopped moving.

When I came to, I was told that the storm had stopped when I yelled. Sara explained to me that it was like the powers those we had fled had used. That was why I was tied up. The rest of them were debating. They were scared, they were just reacting out of fear. Soon they would realise and would let me go. There were many discussions, which I was not a part of. I heard that Sara was the main reason I was let loose after two days. I don't know what happened, what power they thought I unleashed, but I really couldn't blame them for their fear. We had been tortured and twisted and killed by powers like that for years.

We'd been sailing for a week when we realised that we were being chased. They had warned us that no one escaped. We had dared to defy them and now they were coming to make us pay the price. Their boat moved with unnatural speed, pushed along by their strange powers. We all grew fearful. Some of the crew blamed me, said that I was some sort of agent working for them to help them track us. I ignored these accusations as best I could.
On the fourth day of pursuit, they caught up to us. We felt their magic in the air and knew that it would be over tonight. One way or the other, it would finally end. They tied me up, "for your safety and ours", said Luc. Sara came and huddled next to me, hugging me. The charge in the air was building. We had no way of fighting or defending ourselves and we knew that they wouldn't board the boat. They were here to wipe us out. If only that power everyone thought I had would come back, then maybe we would have a chance. I felt the tension in the air snap and Sara held me tighter.
"I love you."
"I love you too."
"I'll find you in the afterlife."
Then the boat came to life and started tearing everyone limb from limb. The planks moved, the wood came to life, and trendils emerged. They choked, tore, whipped, and killed people. I watched all of this with horror. It happened so fast. I felt a trendil stab me in the ankle, the wrist, in the gut. I turned to Sara, but she was gone, her eyes lifeless and a huge group of trendils waving around out of her mouth. My heart pounded, I felt sick. This was not how it was meant to happen. We were meant to make it to our new home. She and I were meant to live together, help everyone raise their children, cook dinners together.
"No" I whispered as my vision faded and I blacked out again.

This time when I awoke there was no one there to tell me what had happened. Or wait, there was? There were people everywhere. I couldn't see them though, only feel them. What was going on? Sara, Sara... Where was she? I should bury her body. It seemed like the fighting was over, so maybe at least I could put her body to rest. I tried to move but my limbs felt strange. I looked down at my legs. They were covered in vines. No. They were vines and wood. Was I part of the ship?
Memories came to me. From different viewpoints, I watched as my body was raised up and torn from the bindings my friends had placed me in. The ship stopped attacking everyone, but it was too late. Everyone was dead or dying. There were screams and cries from our sister ship, so maybe some of them survived. I watched as my body patched itself up with the living flesh of the ship-tree. Huge wings exploded from my back, made of leaves and twigs, and I flew off towards the ship of our killers. A while later, their ship sank.

"We're all here with you."
"Sara?"
"Yes, it's me. Somehow, when you made your body part of the ship.... You brought parts of us all in to you as well. I guess we'll never be apart now..."
"This isn't what I wanted. We were meant to have a life together, not this."
"I know, Mary. But this is what we have now. Let's try to make the most of it."
I took a step forward, breaking my links with the ship. I could feel the sap flowing. It felt slower and colder than blood. I had no idea what I was now, nor how I had become like this. I spread my wings and headed for our homeland, taking them all with me.


About this story


This story was inspired by a dream that I had. The dream was not quite as long, and ended with me being taken in by a group of scientists and experimented on until they managed to kill me, then throw me out the back to rot. Instead, in the rain that night, I came back to life.

Powered by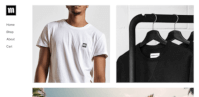 Create your own unique website with customizable templates.