The pigeon hopped down from his perch on the brick wall and wandered over to the nearby cat. He thought she was beautiful, but he knew she was dangerous and made sure to stay out of swiping distance. She was a grumpy tabby who had lived in the neighbourhood for 3 years already. The pigeon, Alfo, had been watching her for months and he was in love.

"Hello my dearest, how are we today?"

The tabby's ear twitched and her eyes narrowed but she didn't respond. Why was this bird talking to her? Birds and cats do not talk; cats eat birds and kill them for sport. Maybe this bird had been hit by a car and was dazed.

Good,

she thought,

easy pickings.

"Come closer and I'll tell you all about my day Mr Bird."

Alfo stopped his strutting and parading in front of her and puffed up his chest. "Miss Cat! Why are you calling me a bird? Can you not see that I am, in fact, a cat? Yes, my fur is a little strange, and I seem to have lost two of my legs, but I am a cat. Why else would I dare to court such a beauty as yourself?"

The tabby was too shocked to even laugh. This bird thought he was a cat? The poor creature. Maybe she shouldn't eat him. But then again, her owners were away on holiday and she'd already eaten all the food they'd left. Maybe she could get a free meal from this ridiculous bird.

"Well..." she drawled, "Why don't you come and meet me here tomorrow and we can have a nice little meeting, watch the

real

birds fly around and all that?"

If a pigeon could blush, Alfo would have. He was delighted and bobbed his head in happiness. "I'll see you tomorrow lovely" he called after her as she sauntered off back into the human house.

Tony had been watching the strange brave pigeon talk to the tabby cat from his position high up in a tree. He was intrigued by the fact that the cat had left the pigeon alone and thought that he must be very brave to have gotten so close to the tabby. Tony had almost been killed by the tabby just last week. The tabby seemed to have a thing for pigeons at the moment and had killed three of Tony's friends in the last week. Maybe Tony could learn some tricks from this other pigeon and together they could outsmart the tabby. He swooped down from the tree, landing next to Alfo.

"I couldn't help but watch... You talked to the tabby cat and she didn't kill you! What's your name, brave bird?"

Alfo looked Tony up and down. Then he turned away. He was insulted that a bird would talk to him as though they were kin. Tony hopped after him.

"Wait up! I just really need to know what your trick is! So many of my friends have been killed by her and I want it to stop. I want no more pigeons to die at the paws of this monster!"

Alfo stopped and thought. How could he get rid of this bird? This bird who had insulted him by thinking they were kin, and who had insulted his beloved by calling her a monster.

"Come tomorrow, to here, at the same time, and I will help you talk to her. She's really not a monster at all, just misunderstood. Trust me. I'll help you all talk and she will leave you alone from then on."

"Thank you so much!"

Tony flew off, back up to his tree, and Alfo hopped off to his den down the street. Tomorrow would be a long, interesting day for both of them.

The next day, Alfo was in the yard first. He wondered who would show up first; the tabby or the rude pigeon. It turned out to be the tabby.

"Good morning my love! Let me tell you, I have a surprise for you today!"

The tabby, who planned on killing Alfo as soon as he was within reach, thought it would be a day full of surprises, but not for her. She was patient, and as Alfo talked about the pigeon he had met last night, she slowly edged closer, ready to kill him.

"Here he is!"

Another pigeon joined them. Everyone was going to think she was going soft, hanging out with pigeons. She'd have to kill them both today or risk losing her reputation. Not to mention, she was hungry. All of a sudden, Alfo lunged at the other pigeon, knocking him off balance.

"Quick my love, tear out his throat, and we will have him for dinner!"

Shocked, but acting on instinct, the tabby leapt for Tony's throat. She had barely the time to register his shocked little pigeon face. In a mere second, Tony was dead. She felt his warm body weight in her mouth, and gently placed him on the ground. Alfo started pecking him, getting blood on his beak.

"Aren't you proud, my love? I lured him here for you to kill!"

The tabby was disturbed by this, but wouldn't let it get in the way of another free meal. She lunged at Alfo, killing him swiftly. Collecting both birds in her mouth, she headed back to the house to feast. Silly birds.
Powered by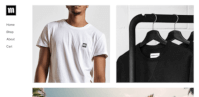 Create your own unique website with customizable templates.