Shuffling people around like chess pieces
Pushing them back and forth, back and forth,
Not sure when the politicians will cease this
When will they stop treating asylum seekers like faeces
Can you believe it?

Children terrorised, terrified but not televised.
We hide them
Hide what we're doing to them. Hide our disgrace.
It's all about keeping them in their place
We keep saying it's not about race...
But it is.

Parents choking, on words, on fear, on tears.
Scrambling to stay alive and turn the tide
We've put them in a jail untried, with no hope supplied
Why have we done this?
Do you even know? What can we know by standing on the outside?

It is time.
For this.
To stop.
No more.
No more fear, no more hatred
No more lives being debated
No more nationalism overinflated

It's time for communities to be open
For governments to communicate, emancipate and participate
In our country, our community, our culture...
Our humanity.
It's time.


About this poem


I submitted this poem into a competition at the beginning of the year. It was the first poem I'd written for years and years and it is about something very important to me; Australia's disgraceful human rights abuses in regards to asylum seekers. While I didn't win, I'm really glad that I had something to motivate me to write it. If I get enough support, I may be persuaded to actually record myself saying it!


Want to learn more about Australia's treatment of asylum seekers?


The Asylum Seeker Resource Centre is a great organisation that is run by fantastic examples of humanity. This organisation works hard to dispell the myths about asylu seekers that are put forward by the Australian Government and the Australian media.

They are not only providing information, they provide food, education, help people get citizenship and lots more. I follow them on facebook and I think all of my readers should as well! If you're also in the position to donate time, money or material goods, please do. Let's show the world that we DO care about other human beings.

Thank you ASRC.

Powered by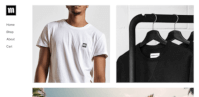 Create your own unique website with customizable templates.